Accommodations
Courtyard by Marriott Evansville East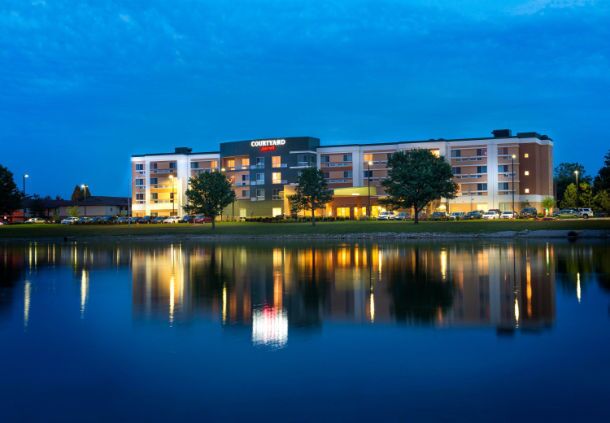 8105 E Walnut St, Evansville, IN 47715, USA
(812) 423-4242
Book your room under the "Cannon-Loane Party".
Travel and Transportation
Evansville Regional Airport (EVV)
7801 Bussing Dr, Evansville, IN 47725, USA
(812) 421-4401
Obviously, if you are flying in from Europe Evansville won't be your first port-of-entry. EVV literally has an A and B terminal only. However, it's a short flight here from Chicago, Newark, Charlotte, Atlanta and probably a few other major International Airports.
Allegiant Air (only 2 weekly flights to and from Orlando/Sanford), American (American Eagle), Delta (Delta Connection) and United (United Express) Airlines have regular flights to and from EVV.

The airport itself is located 3 miles north of Evansville.
Things to Do
Dream Car Museum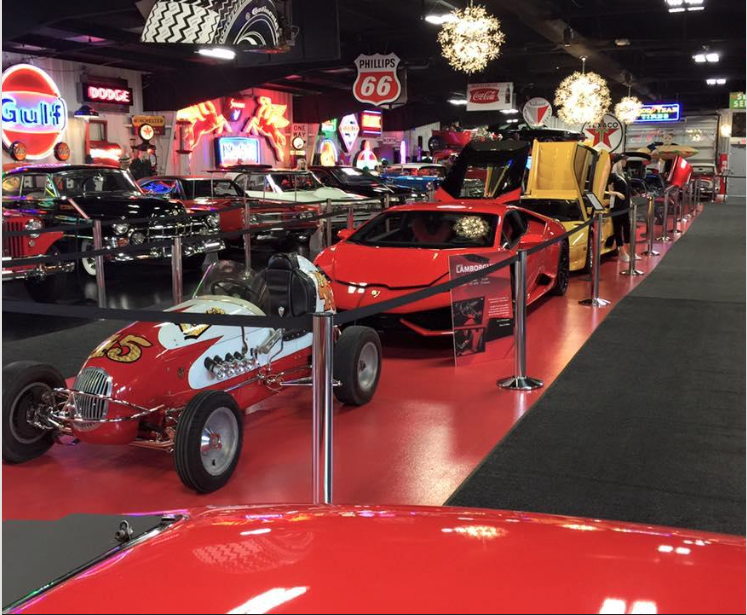 2400 N Heidelbach Ave, Evansville, IN 47711, USA
+1 888-482-9864
I feel like I'm including this 'Thing to Do' for my brothers. I've yet to visit this holy grail of auto memorabilia, but I'm confident that if you're into cars and cool retro signage you'll probably enjoy this. The Dream Car Museum is presented by Bennett Motors where there is a bunch of Corvettes! See the cars of your dreams. There are over 50 cars & trucks! It'd FREE and open to the public. We offer Guides and Tours for groups of all ages. Donations accepted for charities.
Evansville Museum of Arts, History & Science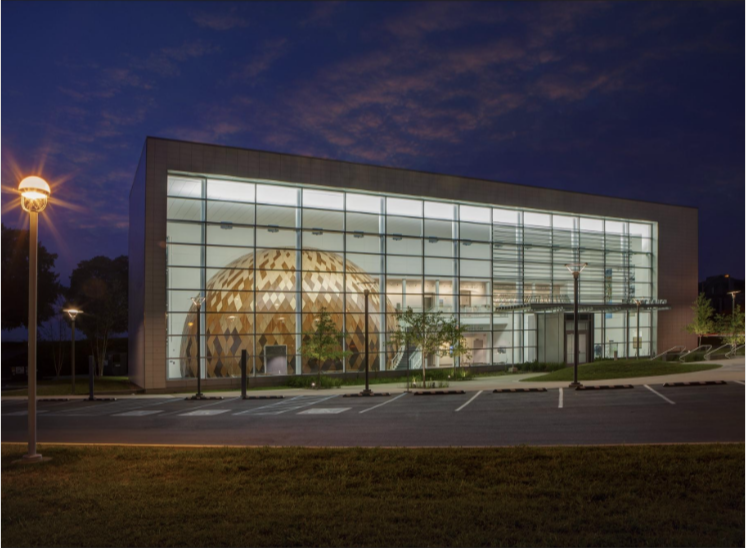 411 SE Riverside Dr, Evansville, IN 47713-1037
+1 812-425-2406
Admission to the Evansville Museum is $7 for Adults and $5 for youth 4-17. Children 3 and under and Museum Members are free.
The Evansville Museum of Arts, History & Science is one of Southwestern Indiana's most respected cultural institutions. It is a general museum, maintaining a permanent collection of more than 30,000 objects, including fine art, decorative arts, historic documents and photographs, and anthropological and natural history artifacts.
Also on the museum's campus is the Evansville Museum Transportation Center, featuring Southern Indiana transportation artifacts from the late 19th through the mid-20th centuries.
Explore space and rediscover our amazing planet in the stunning Koch Immersive Theater where you can see a traditional planetarium show as well as giant screen films. Our 40-foot dome features stadium style seating, a 10,000-watt digital surround sound system and imagery resulting in an immersive experience more like flying than watching a movie.
They do a SKIES OVER EVANSVILLE program utilizing our state-of-the-art computer graphics display system manufactured by Evans and Sutherland, makers of Digistar®, the world's most advanced planetarium system. We use our Digistar to create the known universe including stars, galaxies, nebula, planets, comets, asteroids, and exoplanets using three-dimensional, real-time computer graphics generated from a data set from the American Museum of Natural History and NASA. Presented "live" as a traditional planetarium experience, this program typically details the visible constellations and planets of our night sky while at the same time allowing visitors to grasp our unique place in space. The program includes interaction with the presenter, and those attending are encouraged to ask questions.45-minutes.
Mesker Park Zoo & Botanic Gardens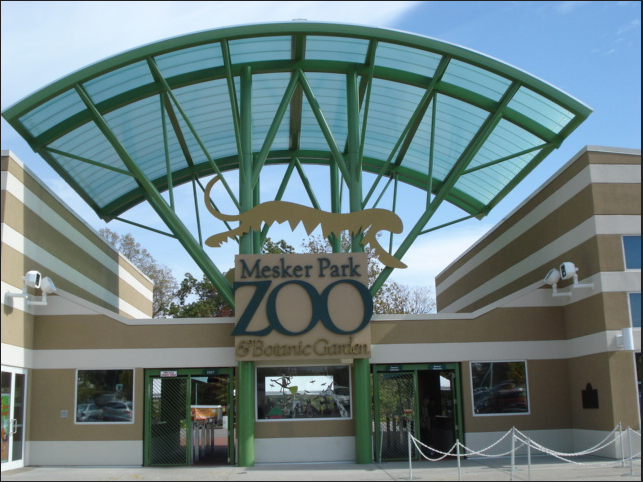 1545 Mesker Park Dr, Evansville, IN 47720-8224
+1 812-435-6143
Willard Library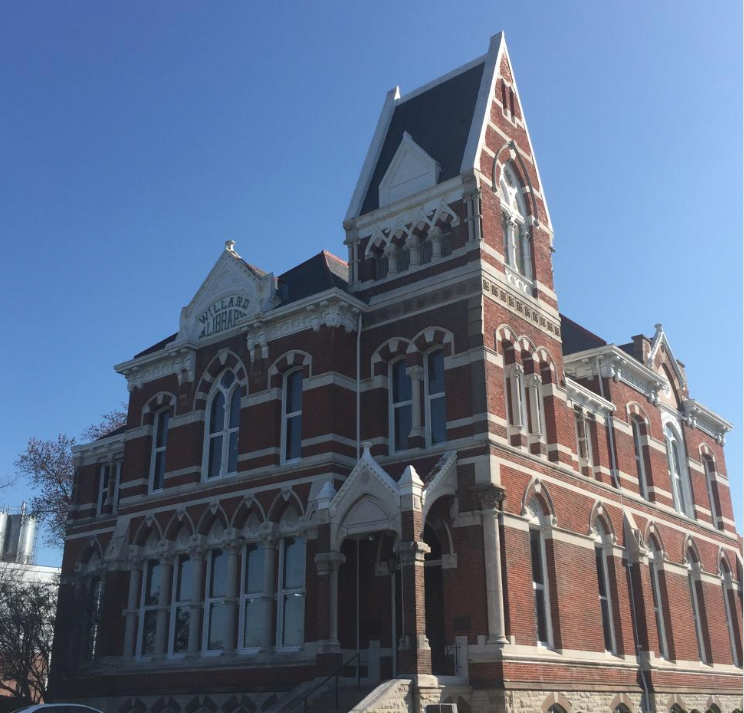 21 N First Ave, Evansville, IN 47710, USA
21 N 1st Ave, Evansville, IN 47710-1294
The Willard Library has a story of its own to tell, and it's a tale with a few surprises. It all started in 1876...and around Halloween they do cool Ghost Tours.
Wesselman Woods Nature Center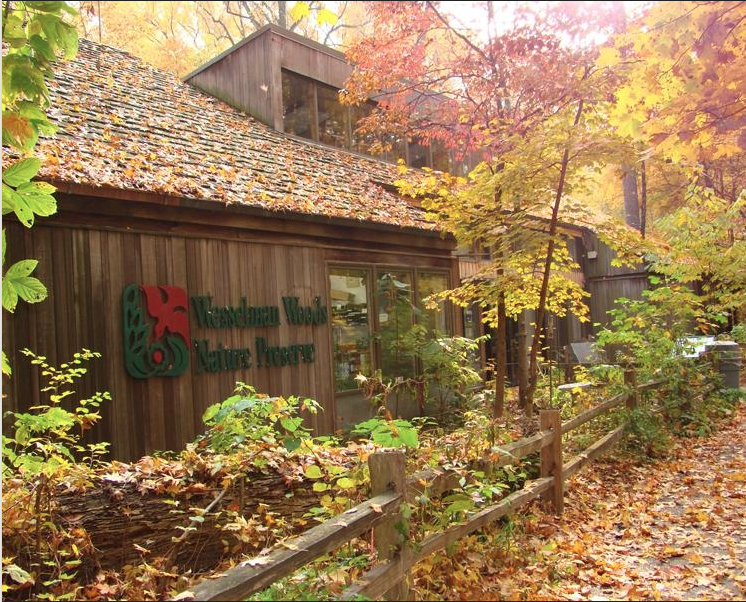 551 N Boeke Rd, Evansville, IN 47711-5994
551 N Boeke Rd, Evansville, IN 47711-5994
Wesselman Woods Nature Preserve is an Indiana State Nature Preserve and National Natural Landmark. This old-growth lowland forest is a crucial habitat for a wide variety of animal species, including mammals, reptiles, amphibians and birds. A Nature Center on the western edge of the property offers hands on educational exhibits and a wildlife observation area. On-site programs are offered to school, civic and scout groups throughout the year. No other city in the United States with a population exceeding 100,000 has within its corporate limits, a timber stand of such acreage and sylvan qualities.
Reitz Home Museum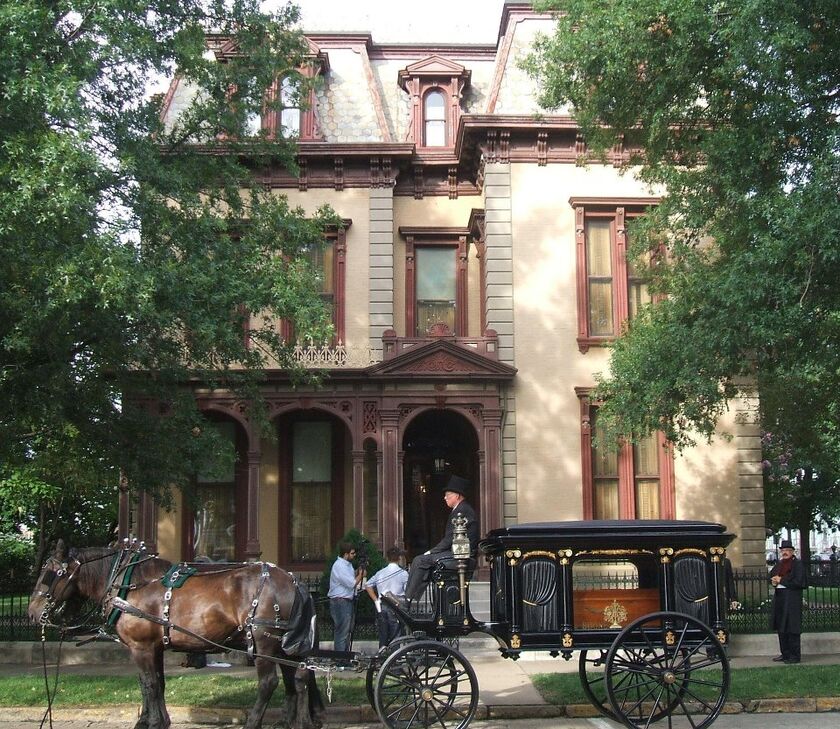 224 SE 1st St, Evansville, IN 47713, USA
+1 812-426-1871
Evansville, Indiana's only Victorian House Museum is situated in the heart of the city's downtown Historic Preservation District. The Reitz Home Museum is noted as one of the country's finest examples of French Second Empire architecture.
Evansville African American Museum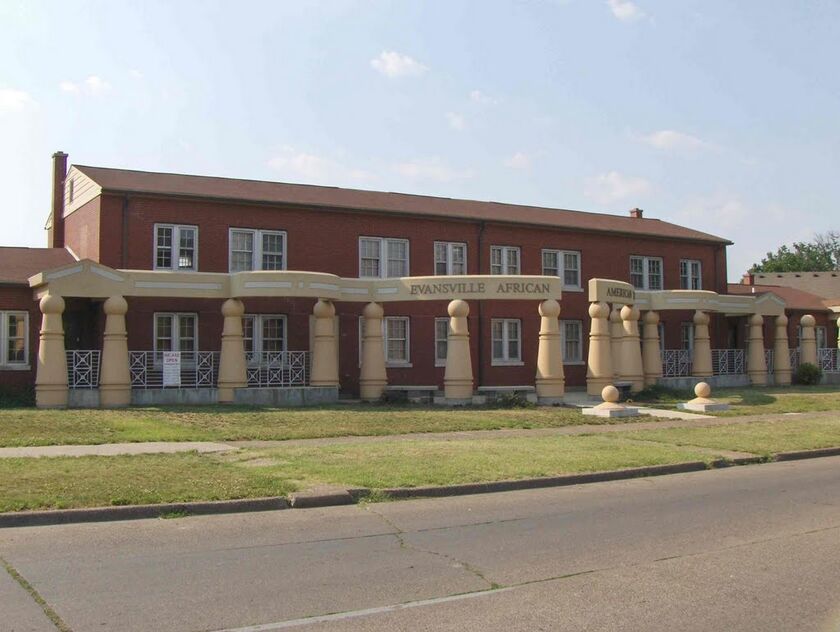 579 S Garvin St, Evansville, IN 47713, USA
+1 812-423-5188
Housed in one of the last buildings in the old Lincoln Gardens housing complex, this museum offers a rich history of the African-American experience in Evansville. One entire section showcases life in the 1930s which was fascinating and more showcases local artists and craftspeople.

Well worth the visit.

Museum Hours
Tuesday-Friday — 10am-5:00pm
Saturday– 12:00pm-5:00pm
special showings can
be arranged by appointment

Cost was $5